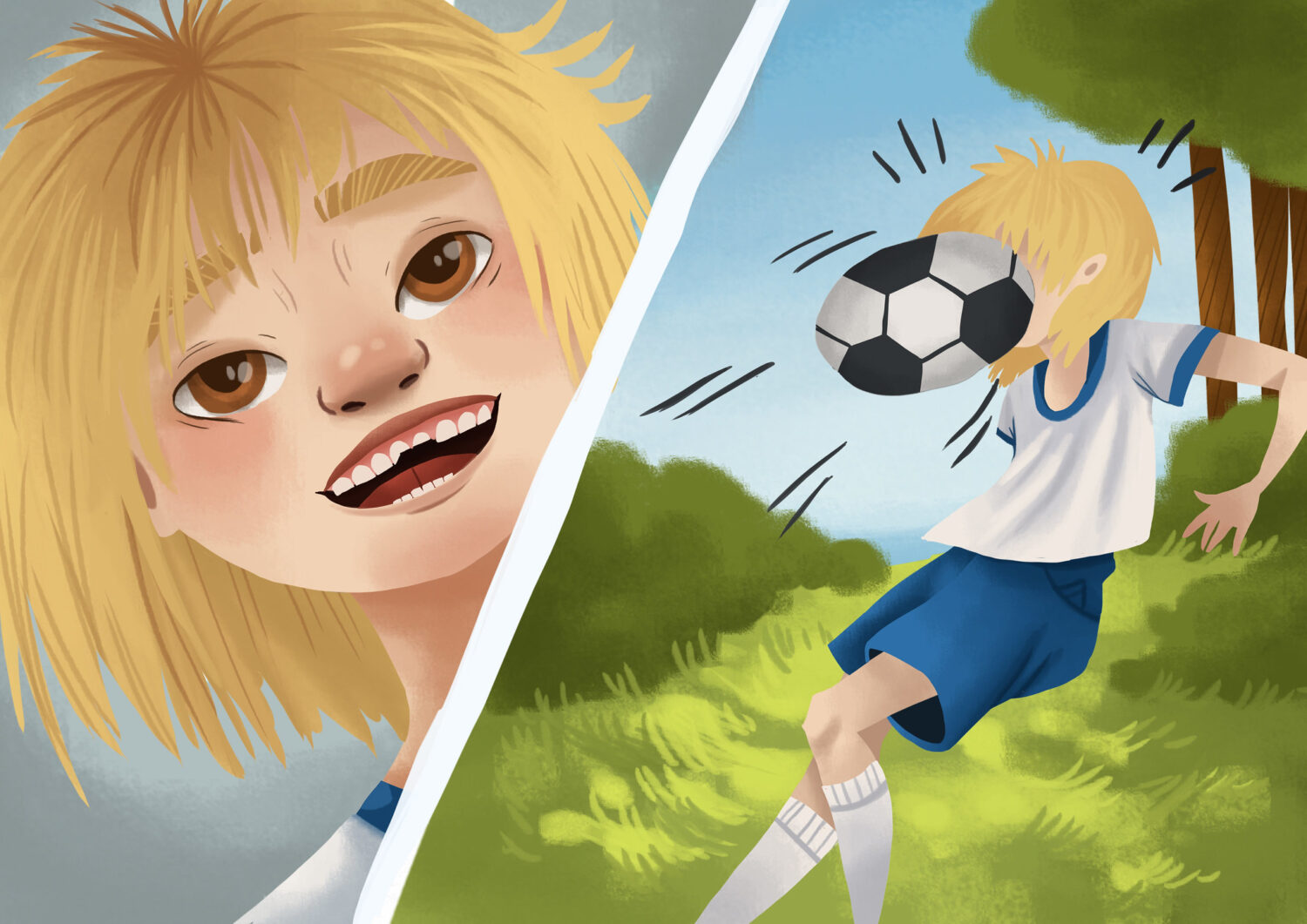 October 22, 2022 6:35 pm

| |




If your child is playing a contact sport, it's important to protect your young athlete's precious smile! This is particularly true if they currently wear braces. Here's why an athletic mouthguard should be a crucial part of your child's sports gear.
Store-Bought Boil & Bite Mouthguards vs. Custom Mouthguards
When gearing up for your child's sports season, a mouthguard is something you should add to the list. This is true whether your child has an old mouthguard from last year or they don't have one at all. Dental injury can occur if they fall, collide with another participant, or accidentally get hit with sporting equipment. These can all require emergency dental care!
With boil-and-bite mouthguards found at sporting goods stores, you boil the mouthguard and then have your child bite into it so that it molds around their teeth. While this can be a temporary option if you're in a pinch, it is better than a stock mouthguard. Stock mouthguards are only offered in a few sizes so will always be ill-fitting and uncomfortable. For the best coverage, protection, and comfort, we recommend getting a custom athletic mouthguard made by your child's dentist.
Custom mouthguards are designed with a thicker material that is more shock-absorbent and durable than over-the-counter options. They fit snugly around your child's teeth to properly protect their teeth (and any orthodontic hardware) from loss and breakage while they play. And because it is more comfortable, your child is more likely to actually wear it when they need to.
Updating Your Child's Mouthguard
It's time for an update if your child currently has a boil-and-bite mouthguard or an old custom mouthguard from last season! Mouthguards typically only last through one season because a child's teeth and jaw changes as they grow. Since mouthguards are supposed to snugly fit their smile, they will usually need a new athletic mouthguard twice a year if they participate in year-round sports.
Custom Athletic Mouthguards in Wolcott, CT
We understand that it can be difficult to fit dental appointments in between athletic events, work, school, and other extracurricular activities. Dental Health Associates offers extended hours 4 days a week; we are open until 5:30 PM on Mondays and Thursdays, and 6:30 PM on Tuesdays and Wednesdays.
Please contact us to schedule your child's athletic mouthguard fitting!
CONTACT US
Image from Authority Dental under CC 2.0
Categorised in: Preventive Dental Care