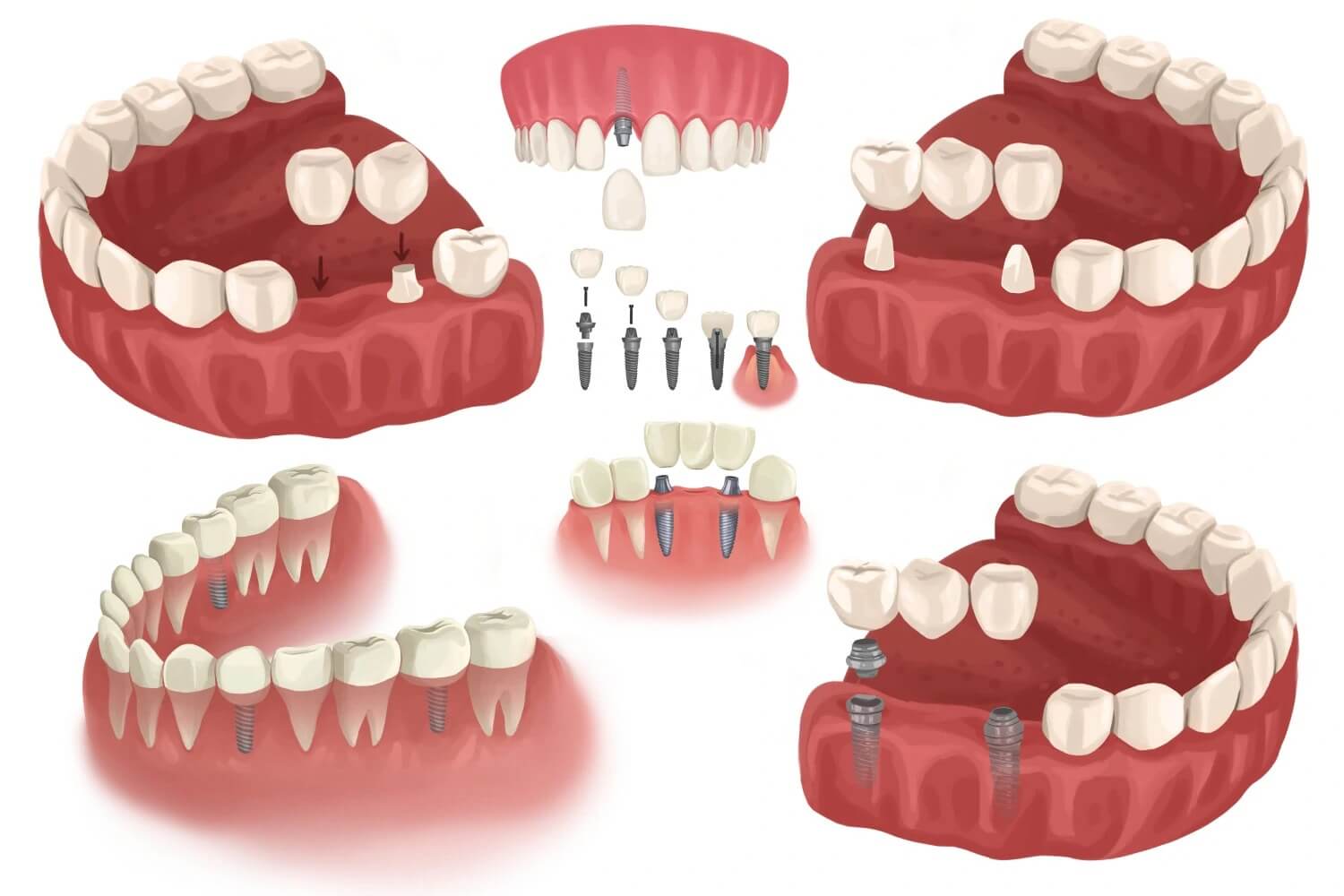 March 31, 2022 2:40 am

| |




Do you ever feel overwhelmed by all the choices you have to make in your everyday life? From what brand of shampoo you want to what kind of shoes to buy, consumers have more options than ever, and it really can seem like an infinite number of options.

Thanks to the many different advancements in dentistry over the years, there are quite a lot of choices when it comes to restorative and cosmetic treatments. Take for example if you're missing a tooth. Two of your main choices are a dental implant and a bridge, but how can you decide which is right for you? Here's some information to help get you started on your decision-making journey!
Reasons to Pick a Dental Implant
A dental implant is closely modeled after a natural tooth structure. It's surgically placed into your gum and jawbone like a normal tooth root and it has a dental crown on top that resembles your other teeth. Many patients like dental implants because of how closely they mimic real teeth in terms of their look, feel, and function. Since they're permanently placed, you don't need to do anything special to take care of them besides how you would normally take care of your natural teeth.
Dental implants are a particularly good option for people who are missing a single tooth. Keep in mind that to qualify for dental implants surgery, you must have good overall oral health, have a sufficient amount of jawbone, and not be a smoker.
Reasons to Go with a Dental Bridge
A dental bridge is a prosthesis with two dental crowns sandwiching one or more artificial teeth. The dental crowns are fixed onto the teeth on either side of the gap in your smile and the artificial teeth then replace the missing teeth. A dental bridge can be used to replace one or multiple teeth.
Dental bridges are a good option for those who are more concerned about budget as they're considered a more affordable tooth-replacement option. They're also a great alternative for anyone who does not qualify for dental implant treatment.
Consult with Our Team!
We provide a variety of restorative dental treatmentsf as part of our comprehensive services. Our dental team at Dental Health Associates can guide you through your restorative options to help you make the best choice for your smile needs, lifestyle, and budget. Contact us today to schedule your consultation!
CONTACT US
Images of dental implants and bridges from Authority Dental under CC 2.0
Categorised in: Restorative Dentistry