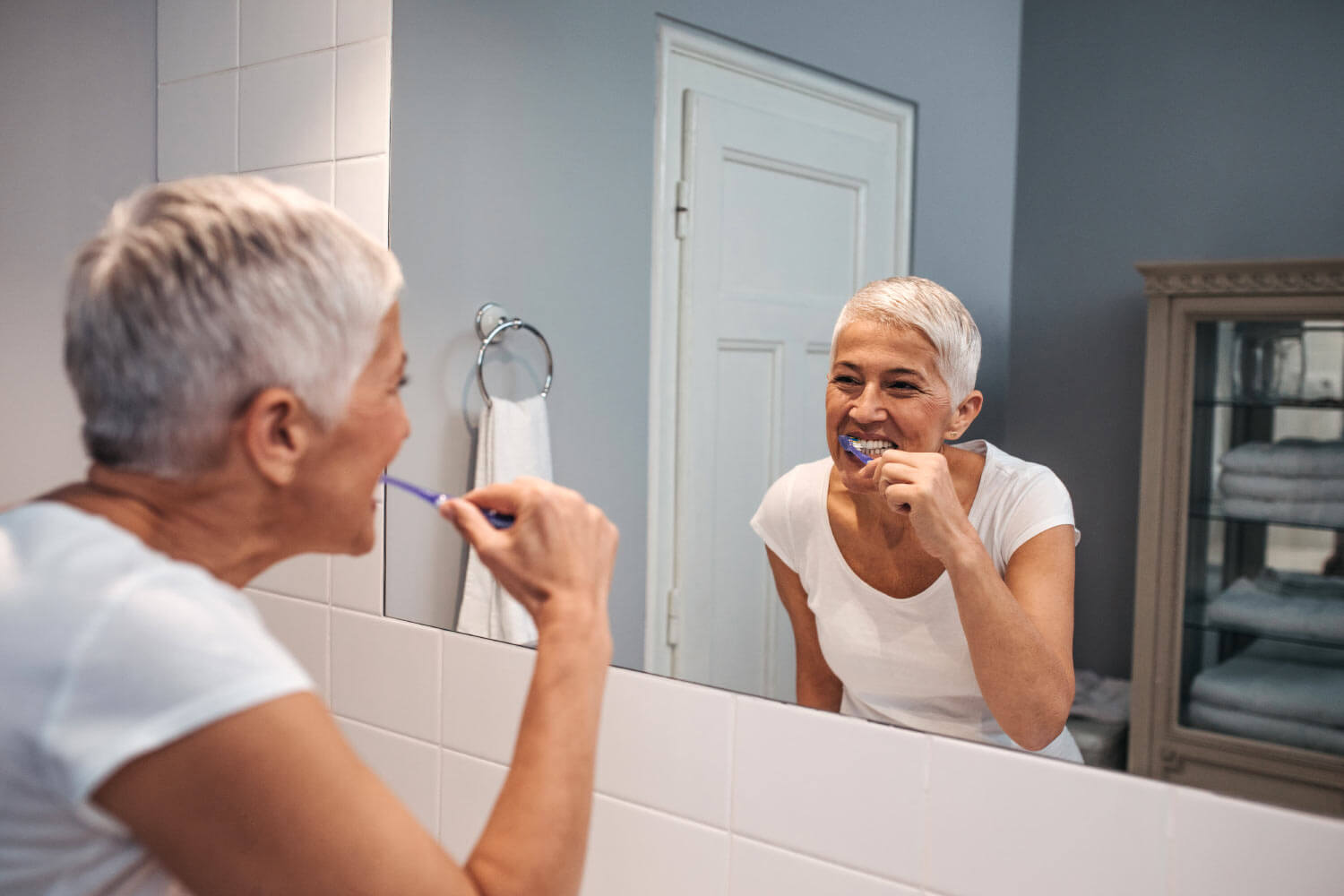 July 29, 2020 8:50 am

| |



This summer has probably not been going the way that you expected given recent events. But while you may not be able to stick to your previous plans, one thing you can still stick to is your dental hygiene. We know, that's definitely not as exciting. But the fact is there's something about summertime that makes some feel like they can get a little bit lax with their schedules and routines. Here are some tips for how to stay consistent with your oral hygiene routine.



Don't Skip Your Routine Dental Checkup
The dentist's office is probably one of the last places where you want to spend your free time, but taking care of your checkup when there's less going on can make your schedule feel a lot less stressful. Plus, it's important to keep up with your routine dental visits every six months to ensure your oral health is in good condition. These visits can prevent small issues from progressing into more serious issues.
Make Healthy Dietary Choices
We know that when it's hot outside, you may be tempted to quench your thirst with a cold soda, sports drink, or glass of juice. The problem is, without moderation, these sugary beverages can spell trouble for your teeth. Opt for water whenever possible. Additionally, avoid grazing on carbohydrate-rich snacks all day. Bad bacteria in your mouth feast upon these and produce enamel-damaging acids. Try to stock your kitchen with healthy alternatives like string cheese, fresh fruit, and veggies. Pair carrot sticks, sliced bell pepper, bite-sized tomatoes, and sliced cucumber with hummus for a satisfying and nutritious snack!
Play It Safe with Sports
If you plan on playing contact sports this year, invest in a properly fitted sports guard to protect your smile from trauma. This simple piece of protective gear can be the difference in having a healthy, complete smile and a cracked or knocked-out tooth and a painful lip laceration!
Consult with Our Team!
Are you looking for more information about how to keep your smile healthy, whatever the season? At Dental Health Associates, our friendly team has an abundance of dental tips and tricks. We invite you to contact our Wolcott dental office with any dental-related questions, comments, and concerns!
CONTACT US
Categorised in: Dental Health, Dental Tips