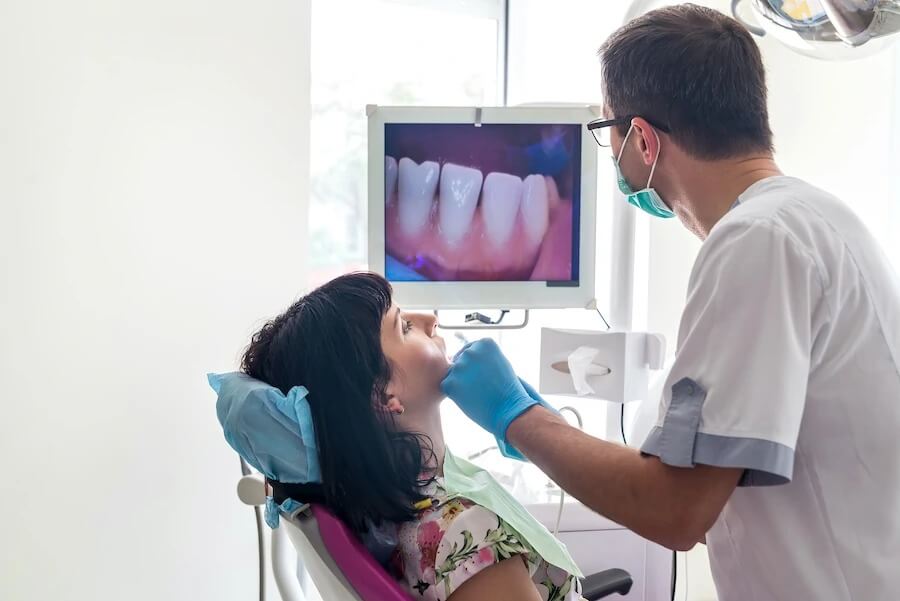 July 23, 2022 5:48 pm

| |




Are you overdue for your next dental checkup? The American Dental Association recommends that everyone should visit the dentist at least twice a year for a dental checkup. Here's what you need to know about your biannual dental checkups and what to expect!
Professional Teeth Cleaning
After you get checked in and fill our some paperwork, a specially-trained dental hygienist will thoroughly clean your teeth. The purpose of professional cleanings is to target any areas of your mouth that you may miss when brushing your teeth. Commonly missed parts of the mouth are the back molars and behind the bottom front teeth. Hygienists remove any trapped food debris and scrape off plaque and tartar buildup on teeth and along the gumline. Once your teeth are plaque-free, they will buff, shine, and polish your teeth to restore their natural glow.
Oral Examination By Your Wolcott Dentist
After your teeth cleaning, your dentist will perform an oral examination to check for any abnormalities, cavities, oral cancer, and other dental issues. They may also look at X-ray images of your mouth to get a more detailed overview of your oral health and identify issues invisible to the naked eye.
Treatment Planning
If your dental team discovers any issues during your exam or you have any cosmetic adjustments you'd like to make, they will go over their findings and your treatment options. Together, you and your dentist will formulate a treatment plan that best suits your smile needs and budget.
For patients in need of restorative work, there are a variety of treatment options that can help get your smile back on track. Some of the most common restorative treatment options are:
Dentures for full and partial arch tooth replacement
Dental implants to replace a tooth's root and the crown
Root canal therapy to repair a damaged or decayed tooth
Tooth-colored fillings to restore a chipped or decayed tooth
Dental crowns to protect a compromised tooth
Periodontal therapy to treat gum disease
Schedule a Checkup at Dental Health Associates!
Don't put off your routine dental checkup. If oral health issues are left undiagnosed and untreated, they can progress into more complex, costly dental problems down the road. If you're looking for a friendly, trustworthy dental home in Wolcott, CT, Dental Health Associates may be the perfect place for you. We offer a wide range of treatment options and provide personalized care to meet each patient's unique needs! Please contact us to schedule your appointment.
CONTACT US
Categorised in: Preventive Dental Care, Restorative Dentistry